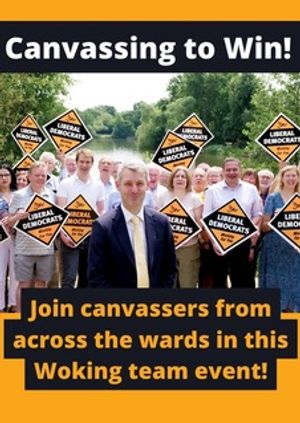 Canvassing in Heathlands
10 Dec 2023

10.30 am - 1.00 pm

30 Ash Road
Woking
GU22 OBH

Join the Woking-wide team in this canvassing session for all canvassers across the borough. New and experienced canvassers welcome and all training provided.
Please meet at 10.30 am outside the Barnsbury Lighthouse on 30 Ash Road, on Sunday 10 December. If you have any questions, please call or message Will on 07980 971078.
Remember, canvassers who make 100 contacts a month will become members of our prestigious 100 club! Details coming soon...